Car Accidents Port Arthur, Work Injury
& Physical Therapy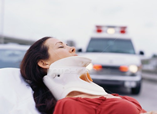 Optimum HealthCare is concerned about your health and wellness. The health professionals and clinics in our network in the Port Arthur area and surrounding cities share the goal of helping you to be pain free! We are here to match you with a wellness program and to health professionals ready to assist you in feeling better.
If you suffer with back pain, carpal tunnel syndrome, shoulder injuries, knee injuries, neck pain headaches, numbness tingling, painful joints, sleep loss, bursitis, sports related injuries, work related injuries, or injuries resulting from an car accident in Port Arthur or the surrounding cities, we can help you access the full range of treatment you need to improve your quality of life and get more health back into it.